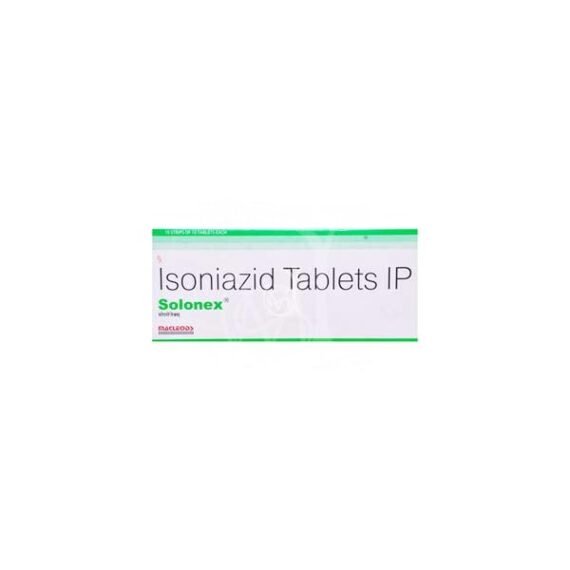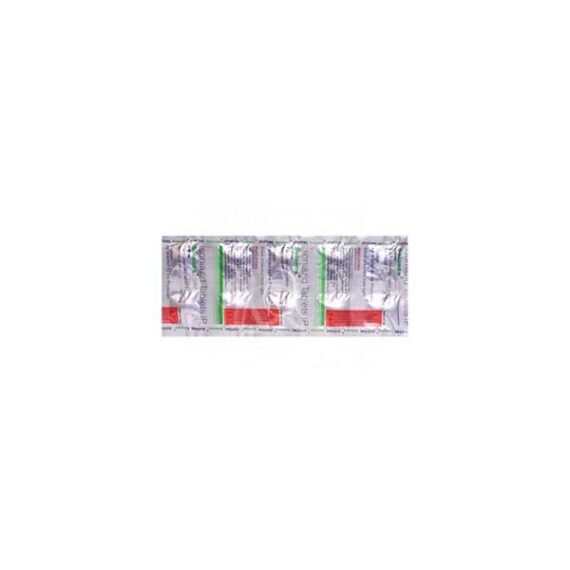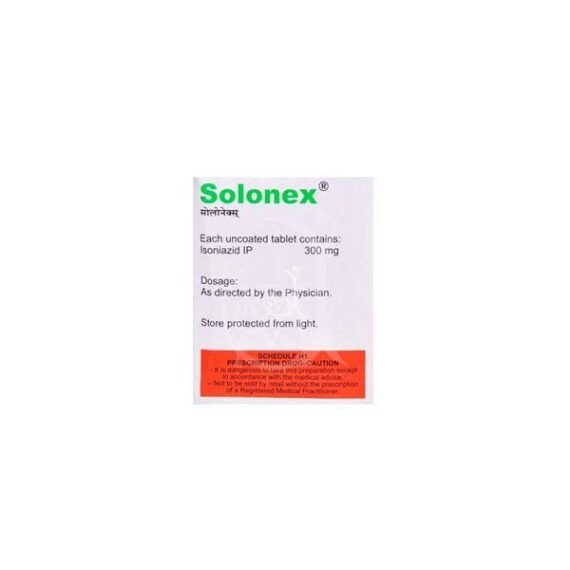 Solonex 300
$0.00
Brand: Solonex 300 mg
Composition: Isoniazid (300mg)
Form: Tablet
Packing: 10×10 Tablets
Manufacture By: Macleods Pharmaceuticals Pvt Ltd
DESCRIPTION:
Solonex 300 mg tablet is an anti-microbial employed for the treatment and avoidance of tuberculosis (TB) and inert ( idle) TB (a genuine complaint brought about by microorganisms that influences the lungs and in specific cases different pieces of the body). It works by killing the organisms that beget tuberculosis. 
Solonex 300 mg tablets should be employed in the portion and length as encouraged by your PCP. It's to be taken on an unfilled stomach. Skirt no portions and complete the full course of treatment anyhow of whether you feel good. Halting it beforehand can bring about treatment disappointment and the proliferation of incidental goods. Try not to take a twofold portion to compensate for a missed portion. Basically, accept the following portion as arranged. 
Description
How to Take a Solonex 300 mg Tablet?
Take this drug in the portion and term as urged by your PCP. Gulp down it as an entire. Try not to suck, squash, or break it. Solonex 300 mg tablets are to be taken without a stomach.
Stay down from the Solonex Tablet with tyramine-rich food like cheddar, smoked fish, flesh, and many kinds of pop.   
Possible side effects of Solonex 300 mg Tablet
Most side goods don't bear any medical attention and vanish as your body adjusts to the drug. Consult your doctor if they persist or if you're upset about them 
Jaundice

Increased liver enzymes

Peripheral neuropathy (tingling and numbness of feet and hands)

Hepatitis (viral infection of the liver)
Storage.
It should store below 30°C in a cool dry place.
Why choose us?
Jindal Medical Store is one of the topmost pharmaceutical exporters with an experience of more than 53 years. Solonex 300 mg Tablets are sold in bulk at very affordable prices. They provide the best quality services at your own convenient time. If you are looking for a Solonex 300 mg Tablet then you can visit our website.
Send your query