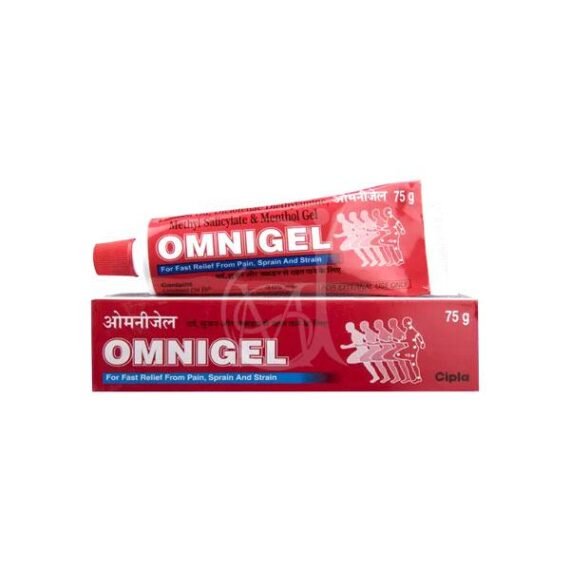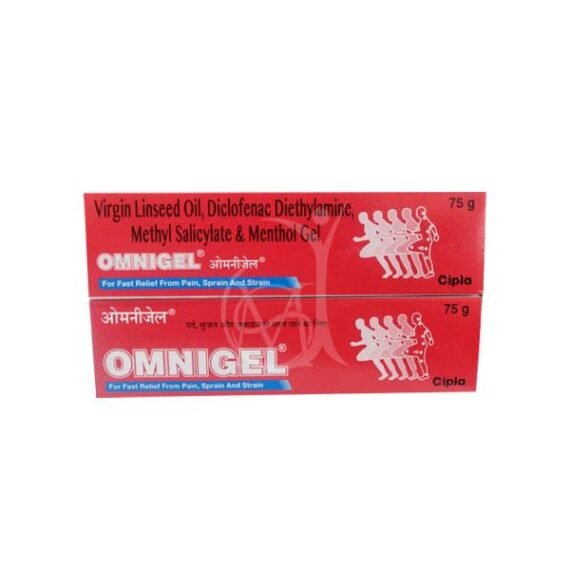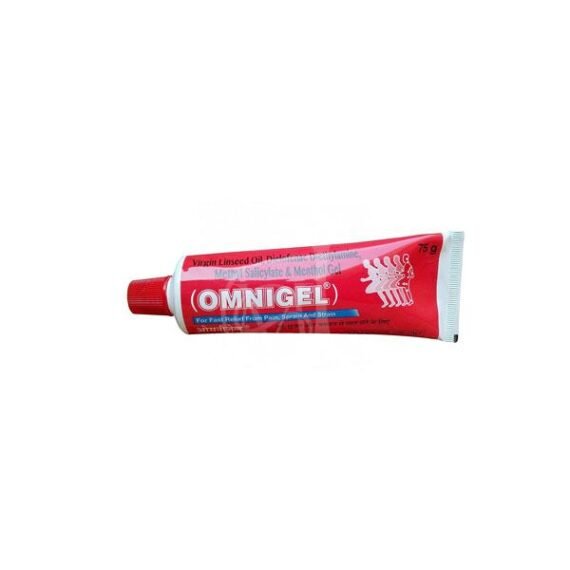 Omnigel 75G
$0.00
Brand: Omnigel 75g 
Composition: Diclofenac Sodium, Linseed Oil, Menthol, Methyl Salicylate     
Form: Gel
Strength: Diclofenac Sodium-1%w/w + Linseed Oil-3%w/w + Menthol-5%w/w + Methyl Salicylate-10%w/w
Packing: Tube
Manufacture By: Cipla Ltd
DESCRIPTION:
Omnigel gel ( applied to the skin) is used to relieve pain associated with recent muscle or common injuries similar to sprains, strains, or sports injuries. It also relieves pain from rheumatoid arthritis, osteoarthritis etc. 
Description
How to Take a Omnigel 75g ?
Gently massage Omnigel gel into the skin of the affected area. Allow the drug to dry for at least 10 twinkles before you wear clothes or gloves over the treated area.
Wash your hands incontinently after using cream, unless your hands are part of the treated area
Don't wrap, girth, or apply heat to the treated area. 
For external use only
Use under Medical supervision.   
Possible side effects of Omnigel 75g
Most of the side goods of Omni Gel 75 gm do not bear medical attention and gradually resolve over time. Still, if the side goods are patient, reach out to your croaker. The most common side effects of Omni Gel 75 gm are skin vexation, contact dermatitis, rash, itching, greenness or lump, burning or gouging sensation. Besides this, Omni Gel 75 gm may also beget perceptivity or antipathetic responses in some individuals who have truly sensitive skin. It is not necessary for everyone to substantiate the below side goods. In case of any discomfort, speak with your croaker. 
Storage.
Store in a cool and dry place away from sunlight 
Why choose us?
Jindal Medical Store is one of the topmost pharmaceutical exporters with an experience of more than 50 years. Omnigel 75G is sold in bulk at very affordable prices. They provide the best quality services at your own convenient time. If you are looking for Omnigel 75G then you can visit our website.
Send your query