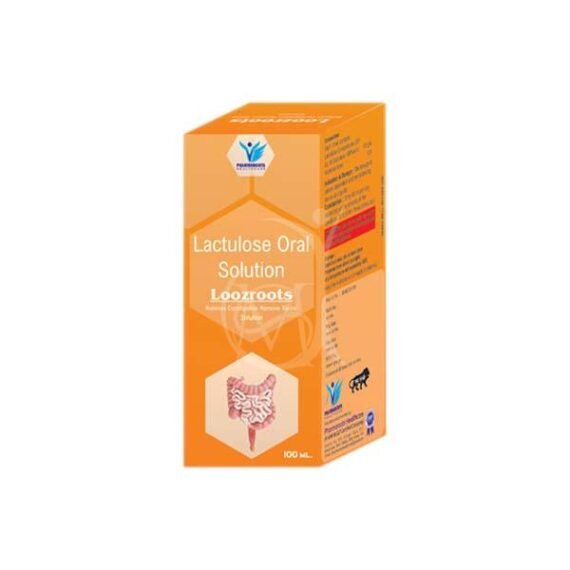 Loozroots Solution
$0.00
Brand: Loozroots Solution
Composition: Lactulose Concentration 10 gm
Form: Syrup
Packing: 100ml
Manufactured By: Pharmarootshealthcare
DESCRIPTION:
A kind of sugar called Loozroots Solution is used to alleviate constipation. It is referred to as a laxative because it draws water into your gut, making it simpler to pass your faeces. Additionally, hepatic encephalopathy is treated using it (a liver disease causing confusion, tremor, decreased level of consciousness).
Description
How to Take Loozroots Solution?
Through osmosis, Loozroots Solution draws water into the gut, softening and making the faeces easier to pass.
Possible side effects of Loozroots Solution
Most side effects do not require any medical attention and disappear as your body adjusts to the medicine. Consult your doctor if they persist or if you're worried about them
Common side effects of Loozroots Solution
Abdominal pain

Nausea

Vomiting

Diarrhea
Storage.
Store in a cool and dry place away from sunlight
Why choose us?
Jindal Medical Store is one of the topmost pharmaceutical exporters with an experience of more than 53 years. Loozroots Solution is sold in bulk at very affordable prices. They provide the best quality services at your own convenient time. If you are looking for Loozroots Solution, you can visit our website.
Send your query