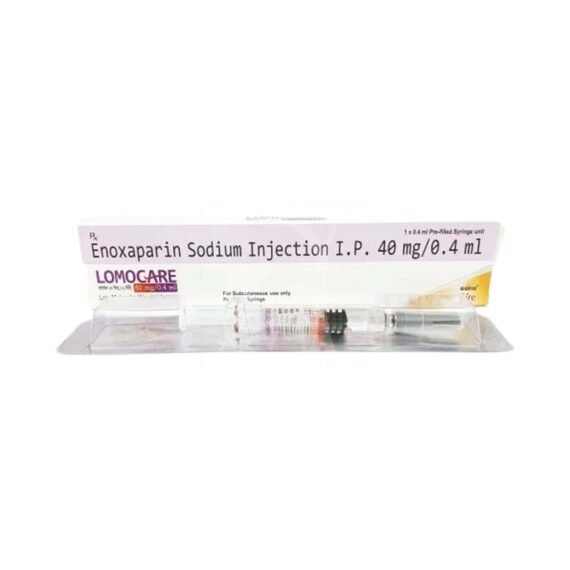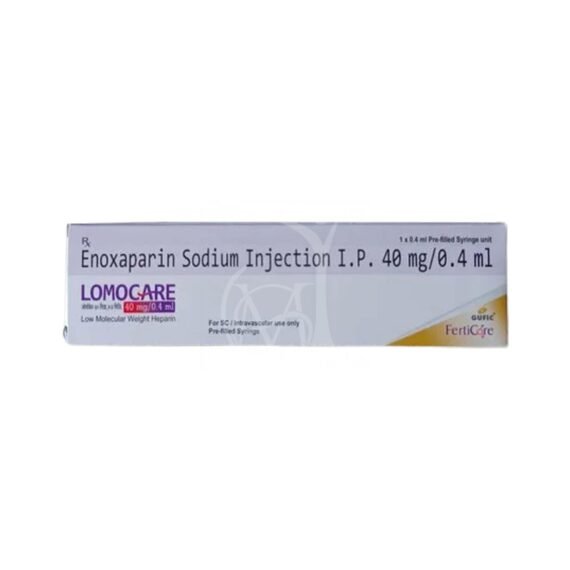 Lomocare 40mg
$0.00
Brand: Lomocare 40mg
Composition: Enoxaparin 40mg
Form: Injection
Packing: 40mg
Manufactured By: Gufic Bioscience Ltd
DESCRIPTION:
Lomocare 40 mg Injection is an anticoagulant used to help and treat dangerous blood clots. It stops the clots from getting any bigger and restricts the conformation of any new clot. It's also helpful in the forestallment of blood clots in modes, a condition called deep tone thrombosis, and pulmonary embolism.
Lomocare 40 mg Injection is fitted under the skin by a croaker or nanny . It shouldn't be fitted into a muscle. The cure and length of treatment are grounded on your medical condition, your response to the drug, and what you're being treated for. It may also be grounded on your age and weight. It's important to keep using this drug indeed if you don't notice any symptoms because it's precluding unbornharm. However, you could get a blood clot, If you stop taking it. While taking this drug you should avoid doing effects that increase your threat of bleeding or injury.
Description
How to Take a Lomocare 40 mg Injection?
Your croaker or nanny will give you this drug. Kindly don't self administer.
Possible side effects of Lomocare 40 mg Injection
Most aspect effects no longer require medical attention and disappear as your body adjusts to the medicine. Consult your medical doctor in the event that they persist or in case you're concerned approximately them
Common side effects of Lomocare

Bleeding

Headache

Low blood platelets

Increased liver enzymes
Storage.
Store in a cool and dry place away from sunlight.
Why choose us?
Jindal Medical Store is one of the topmost pharmaceutical exporters with an experience of more than 53 years. Lomocare 40 mg Injection is sold in bulk at very affordable prices. They provide the best quality services at your own convenient time. You can visit our website if you are looking for Lomocare 40 mg Injection.
Send your query