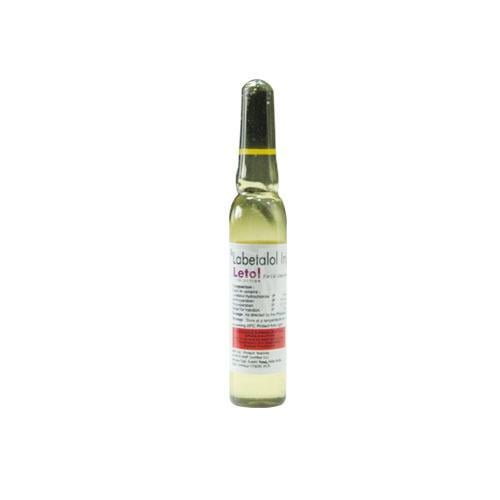 Letol
$0.00
Name: Letol
Composition: Labetalol (20mg)
Form: Ampoule
Packing: 1×4 ml Ampoule
Manufactured by: Oscar Critical Care
Description
Letol Injection is a medicine used in the urgent treatment of hypertensive emergency (severely increased blood pressure). It also helps to treat severe hypertension in pregnancy, when rapid control of blood pressure is essential. Letol Injection brings about an immediate reduction in blood pressure and the workload of the heart. It is administered by a doctor and requires continuous blood pressure monitoring. Common side effects of this medicine include dizziness, fatigue, nausea, vomiting, indigestion, paresthesia, nasal congestions, ejaculation disorders, impotence, and edema. Let your doctor know if they persist or get worse.
Description
How to consume?
Your doctor or nurse will give you this medicine. Kindly do not self-administer.
Letol side effects:
• Dizziness
• Ejaculation disorder
• Vomiting
• Fatigue
• Impotence
• Paresthesia
• Nausea
• Indigestion
• Nasal congestion
• Edema
Storage
Store in a cool and dry place, Store below 30°C.
Why choose us?
Jindal Medical Store is one of the topmost pharmaceutical suppliers with experience of more than 50 years. Letol is sold in bulk at very affordable prices. They provide the best quality services at your own convenient time. If you are looking for Labetalol 20mg then you can visit our website.
Send your query