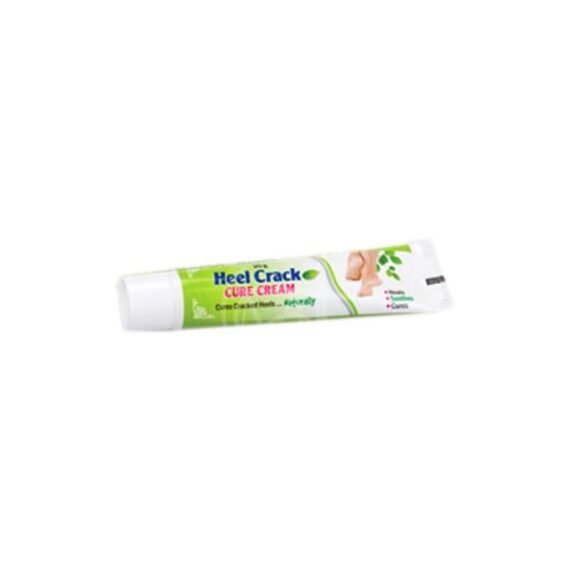 Heel Crack Cure Cream
$0.00
Brand: Heel Crack Cure Cream
Composition: Sarajras, Narikel, Datura, JatiKatutumbi
Form: Cream
Packing: 25g
Manufactured By: Saptrishi Herbals Private Limited
DESCRIPTION:
We provide premium Heel Crack Cream. An extremely prevalent foot issue is cracked heels. They are brought on by dry skin and a persistent buildup of dead skin in the same place. The skin on heels is often thicker than other parts of the body. When we stand or walk, the pressure of our entire body is applied to our heels, and this thickened skin area is readily damaged. The issue worsens as dust gathers in the newly developed cracks, which causes the heels to begin hurting excruciatingly. For both practical and aesthetic reasons, it is increasingly urgent to address the issue of cracked heels. Nobody likes seeing someone dressed nicely in nice shoes on their feet but cracked heels.
Description
How to Take Heel Crack Cure Cream?
Follow your doctor's instructions for this medication's dosage and duration. 
Possible side effects of Heel Crack Cure Cream
Most aspect effects no longer require medical attention and disappear as your body adjusts to the medicine. Consult your medical doctor in the event that they persist or in case you're concerned approximately them
Very bad skin irritation.

Swelling.

Redness.

Signs or symptoms of infection.
Storage.
Store in a cool and dry place away from sunlight.
Why choose us?
Jindal Medical Store is one of the topmost pharmaceutical exporters with an experience of more than 53 years. Heel Crack Cure Cream is sold in bulk at very affordable prices. They provide the best quality services at your own convenient time. You can visit our website if you are looking for Heel Crack Cure Cream.
Send your query